Robbie's inspiration
Thank you to author, Rox Burkey, for hosting Day 3 of my Sir Chocolate blog tour and thank you to 4Wills Publishing for organising the tour and making the lovely promotional YouTube video.
Today, learn how to make brown yogurt bread.

Welcome dear friends and visitors, I am honored to welcome Sir Chocolate and the Ice Cream Rainbow Fairies story and cookbook to my blog. This is Day 3 of the tour. Check out all the stops on this tour to learn aboutRobbie Cheadle's cooking and awesome writing. Check out the fabulous giveaway you have a chance at.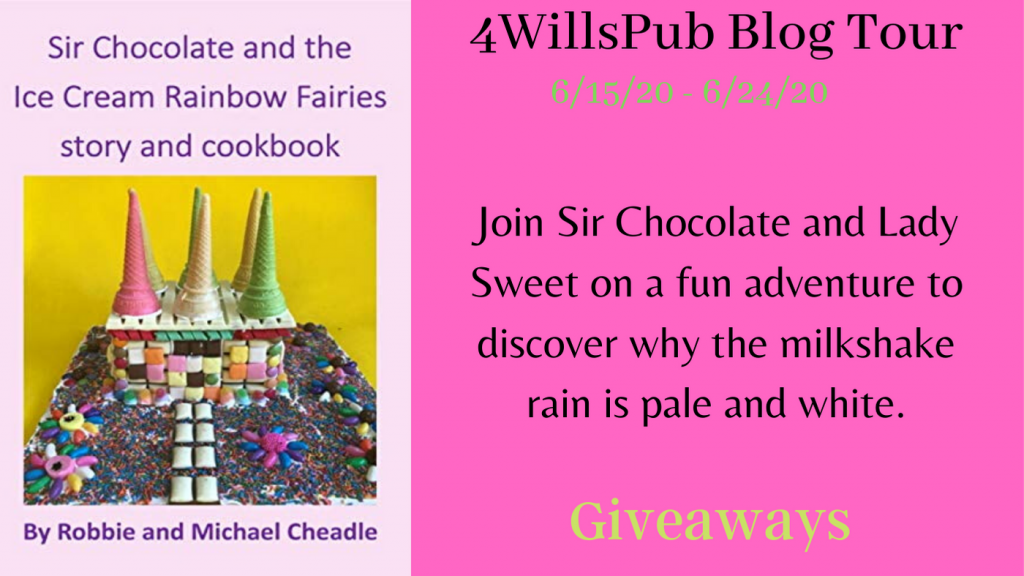 GIVEAWAY:(7 winners) Each will winacopy of her Sir Chocolate Story and Cookbooks. For your chance to win, please leave a comment below!
Welcome to part 3 of the fondant cat parade
The fondant cat parade tells the story in limericks of Dinah the Kitten, daughter of Daddy Grey and…
View original post 58 more words